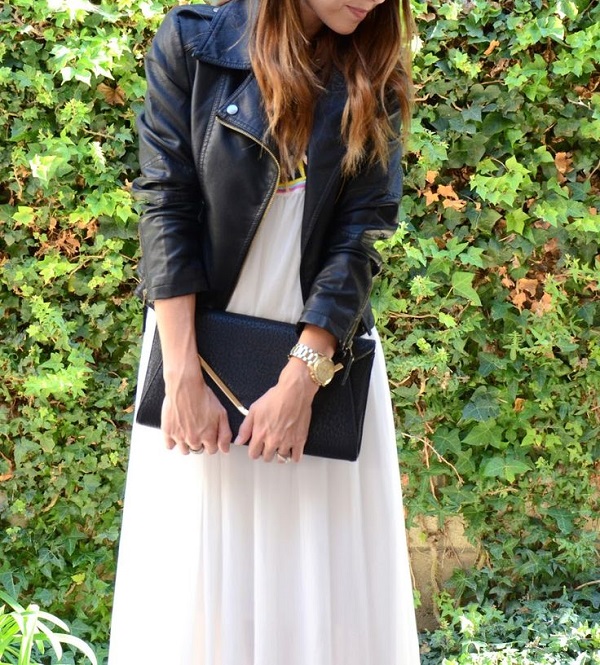 Easter is this Sunday and figuring out what to wear for brunch was pretty difficult for me; after my recent hospital stint I've been slowly recuperating, but I'm still easily exhausted and wanted to choose an outfit that would be light and easy to wear.
Luckily, I had the energy to play in my closet where I  stumbled on my favorite maxi and will wear it topped off with my go-to motorcycle jacket. I love to wear maxi skirts and dresses in the springtime. They are the perfect transition piece -although they are long, the frothy light feel of a maxi gives off just the right vibe for spring. Pairing a maxi with a moto jacket adds that bit of edge I always like in my outfits and the added benefit of the moto jacket is its ability to keep me warm enough against the crazy weather mix that is currently going on in DC.
What about you? Any outfit ideas for this weekend?