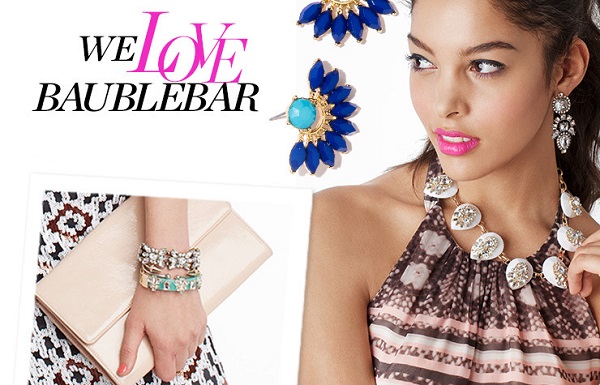 I'm really excited about the debut of this latest collaboration – BaubleBar and Nordstrom. I've been a BaubleBar fan for some time now and Nordstrom is one of my go-to shopping destinations so this is the perfect mashup.
BaubleBar has an array of gorgeous jewels that fit every girl's individual style and the creators are all about stacking and layering their jewels, preferring a "more is more" concept, which I absolutely love. The best part? These baubles are priced well so they don't break the bank.
My BaubleBar wish list includes the frontal necklace, love necklace, pavé link bracelet, skinny cuff, bar stud earrings, and crystal drop earrings, along with the jewels I showed here. What are your favorites?