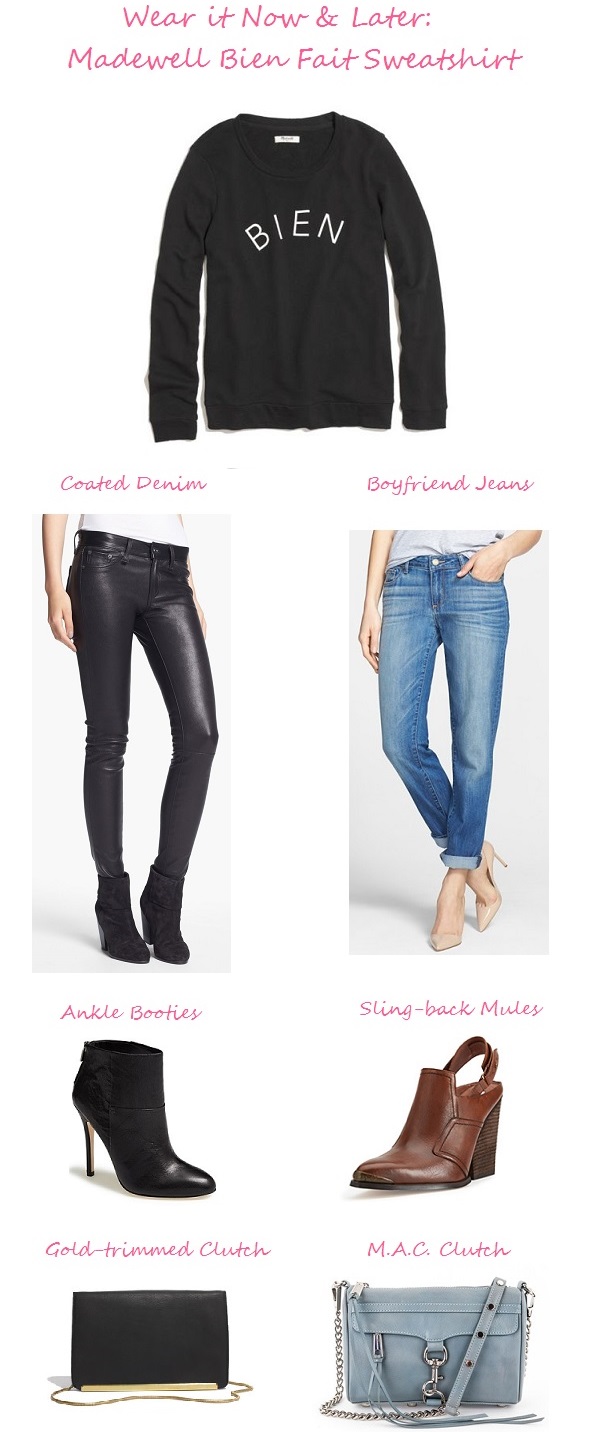 After months of  "holiday style" I am kind of over anything red or plaid…but I'm still freezing! It's barely mid-January and I am already aching for Spring. Since warm weather days are still so far away, I've been in search of a few cold-weather appropriate pieces to see me through the end of winter but that I can wear in spring too. I've become pretty obsessed with this Madewell sweatshirt for several reasons:
1: Come on, it's a sweatshirt which speaks of coziness itself.
2: The color; a dark shade makes a sweatshirt feel not so casual.
3: A cheeky French slogan is reason enough for me to adore this shirt.
4. I can wear it now and later.
I can wear this top right now layered with a striped blouse underneath, coated denim and ankle booties. When spring rolls around I can pair the sweatshirt with boyfriend jeans and a sling-back mules for a casual feel.
Sweatshirt//Coated Denim//Boyfriend Jeans//Ankle Booties//Sling-back Mules//Gold-trimmed Clutch//M.A.C. clutch