I rarely like a celebrity who becomes a "designer" as it is usually in name only. However, in Rachel Zoe's case she is a stylist who became a celebrity then a designer. She came in with a very strong signature look.  The Fall/Winter 2012 further exemplifies that.
Graphic use of black and white while also injecting her love of fur.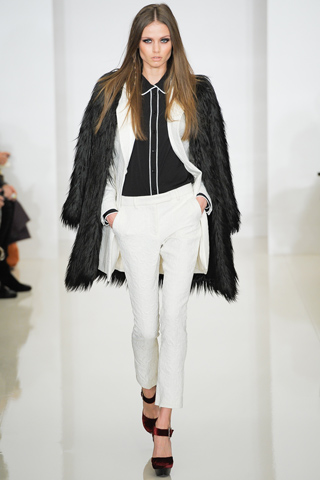 Continuing the cape trend while mixing it a pair of boots that are to die for. The fur hat adds the lux feel Rachel gives all her looks.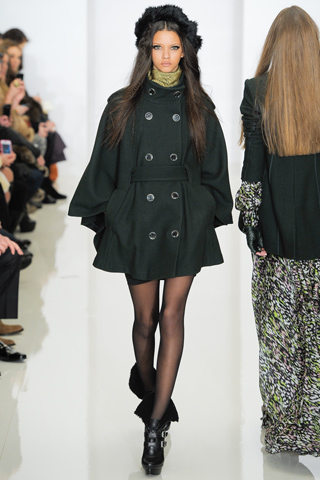 This look shows Rachel's love for graphic prints and mixes with the 70's influence she creates in many of her personal looks.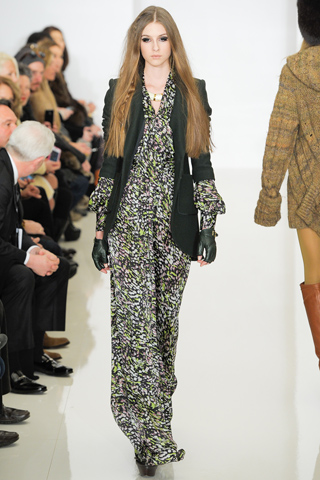 Since the first launch of her line, she has stayed true to her aesthetic. And I love a maxi dress with bold jewelry. She does this look to perfection.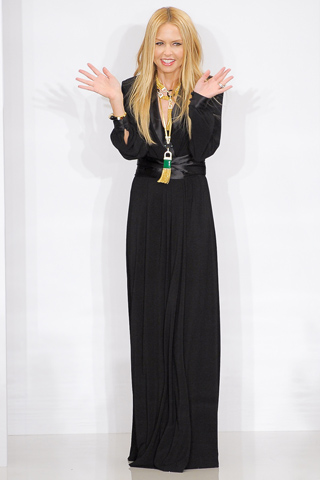 Additional looks can be seen here.