Blair's wedding to Louis is coming up on Monday the 30th…the Vera Wang dress looks gorg but the groom would look much better as Chuck Bass…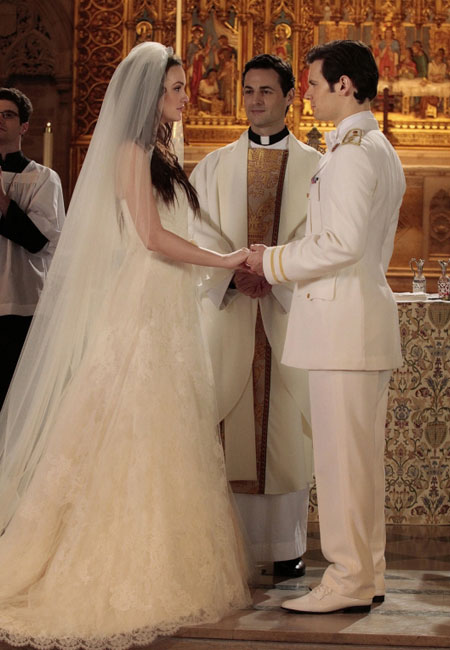 Love the Vera Wang Bridal dress Serena is wearing. The minions have on White by Vera Wang…a little too poofy for my taste but the bows on the shoulders are the perfect homage to the old school Blair headbands.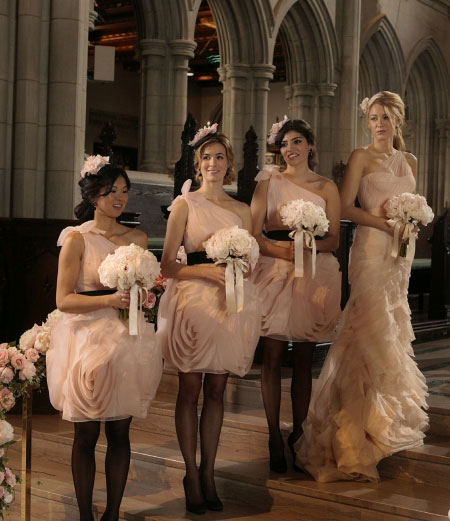 I can only hope she is a runaway bride on her way to find Chuck Bass!